AUTO CRAFT VW BODY METAL 252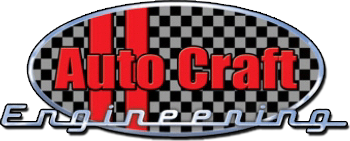 We are very proud to offer the most complete line of Auto Craft high quality body panels in North America.

Auto Craft specializes in repair panels for air-cooled VW's, they manufacture hundreds of parts in house, to exacting standards of quality. The vast majority of parts are reverse engineered from NOS panels, cut from vehicles and copied to build a perfect reproduction.

Using a combination of traditional and modern techniques, their team of metal workers make and perfect the press tools, jigs and formers to ensure that every part that leaves their factory is the same high quality as original. All of Auto Craft's panels are manufactured from the same thickness of high quality steel as the originals, and in some cases, even thicker.

Ever since Auto Craft began producing panels for classic Volkswagens, they have always left them bare metal and coated them in oil to prevent them from corroding. As their range of panels grew larger the amount of oil needed also grew. The use of oil has become unpractical.

Auto Craft now uses the automotive industries best choice, e-coating. E-coating is a very durable way of coating the panels while still offering a high resistance to corrosion. The way the e-coat is applied means that the coating will always be the same thickness across the whole panel, this can then be prepared and primer can be applied directly onto the E-coating. We do however recommend that wherever the panel is to be welded that the E-coating is removed to prevent contamination of the weld.

All panels that Auto Craft produces moving forward will be e-coated. Auto Craft still has a large stock of parts made before they switched to E-coating, so don't be surprised if you receive some bare metal panels and some e-coated panels.